Ramadhan is the (month) in which was sent down the Qur'an, as a guide to mankind, also clear (Signs) for guidance and judgment (between right and wrong). So every one of you who is present (at his home) during that month should spend it in fasting, but if any one is ill, or on a journey, the prescribed period (Should be made up) by days later. Allah intends every facility for you; He does not want to put to difficulties. (He wants you) to complete the prescribed period, and to glorify Him in that He has guided you; and perchance ye shall be grateful. (Al-Qur'an 2:185)
Can't believe that Ramadhan is coming up within a blink of an eye! According to the Indonesian embassy in Den Haag, the start of Ramadhan will be on Wednesday. This year's Ramadhan is going to be as tough as last year (or even tougher), with the fasting time can be as long as 17 hours

. I have to get used to not drinking for 17 hours. That's the toughest as I get thirsty very easily.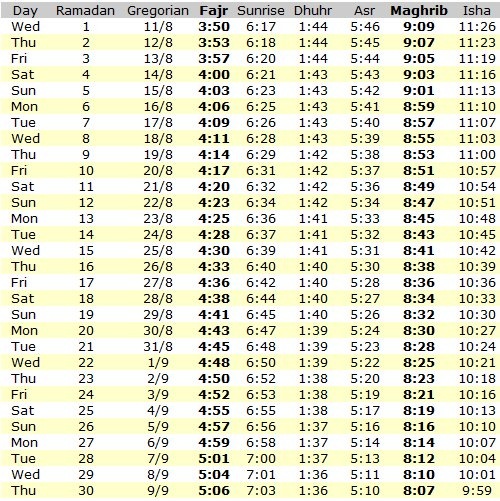 But anyway… This would be my 6th Ramadhan (in a row!) spent without my family. Quite sad, isn't it? But I'm grateful that Eindhoven already feels like home to me. I have my own "family" and friends to be spent the Ramadhan with, so I won't feel so lonely. We have few activities arranged, including buka bersama (i.e. breaking fast together) in different families' houses, Qur'an reading, and so on. The students (including me!), known as cheap and gak modal, also most of the time break their fast in one of the mosques, expecting free foods hehehe. I'll definitely miss my mom's cooking!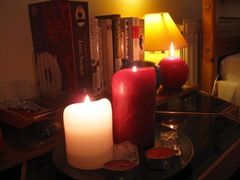 In order to welcome the Ramadhan, I did a major clean up of my room (and I hope it'll stay "normal" for the next few weeks LOL). I've also merged all my blogs to one WordPress installation which is quite cooool! And I've continued my Project 365 so that I can keep on being grateful every single day

.
Okay people, it's time to seclude myself for this holy month

To all Muslims, I'd like to wish you all a blessed Ramadhan. May Allah SWT accepts our deeds, gives us mercy and forgiveness during this holy month, amin ya rabbal alamin.